Jean Pigozzi "Pool Party in the Snow" Exhibition
Galerie Gmurzynska announced "Pool Party in the Snow" an extensive solo show of photographer, entrepreneur and art collector, Jean Pigozzi's photography, to be presented for the first time in Europe.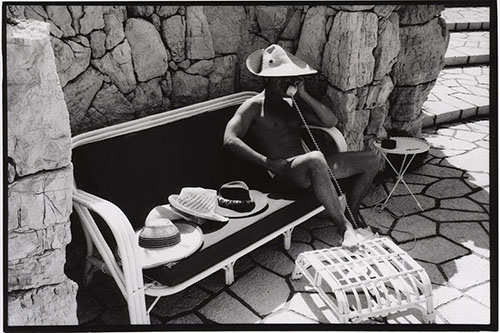 As a teenager, Jean "Johnny" Pigozzi took up his Leica before attending Harvard University where he studied film and photography. During these years, he often traveled to New York City, befriending artists and becoming part of the social scene there. He developed a distinctive and exclusive style of photography, observing the festive everyday life around him. Influenced by photographers such as Helmut Newton, Robert Frank, and William Klein, as well as pop icons and friends, Andy Warhol and Mick Jagger, with whom he traveled the world extensively, Pigozzi established a very close and sincere way to portray his friends and companions. His photos capture the moment when "the instant becomes eternal," as Bono writes in his foreword to Pigozzi's monograph, "Pool Party," published by Rizzoli in 2016.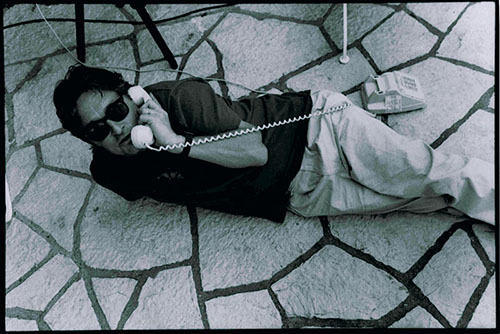 "Pool Party in the Snow" features Pigozzi's eye-catching and refined snapshots documenting the beau monde get-togethers he hosted around his famous kidney-shaped "blue pool" at his family's Villa Dorane in Cap d'Antibes, which was built in 1953 and later reimagined by Italian architect and designer Ettore Sottsass. Hosting the most important actors, models, entrepreneurs, musicians and photographers of the time, his unique cultural happenings is portrayed in such a natural way that the viewer becomes part of the creative spirit surrounding this genre defining photography.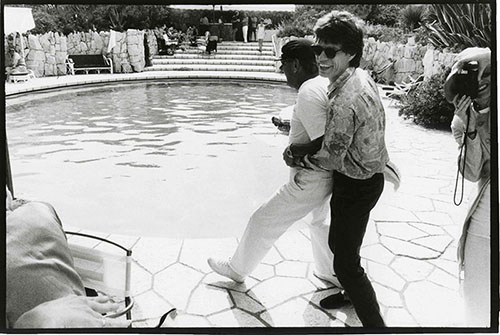 The exhibition will feature over thirty black and white photographs shot in the 1980s and 1990s around Pigozzi's pool, granting a rare glimpse into his world, including photographs of Sharon Stone, Elizabeth Taylor, Michael Douglas, Elle Macpherson, Naomi Campbell, Mick Jagger, Bono, David Geffen, Calvin Klein, Kristen McMenamy and Helmut Newton, among many others.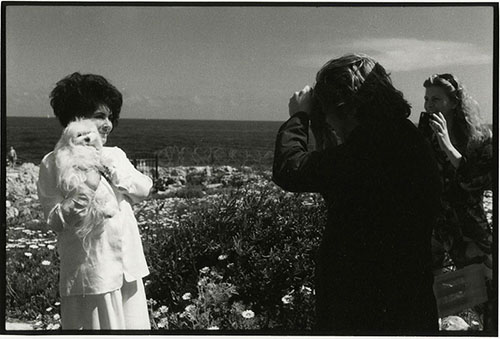 Beyond his artistic endeavors, Pigozzi is also a significant collector. Most importantly, he has assembled the world's largest collection of contemporary African Art based in Geneva, known as the Contemporary African Art Collection. The collection has been presented in world-renowned institutions such as the Tate Modern in London, the Guggenheim Museum Bilbao in Spain, the Grimaldi Forum in Monaco, and the Smithsonian National Museum of African Art in Washington D.C. The newly opened Fondation Louis Vuitton plans to realize a show of African Art featuring Pigozzi's collection in the fall of 2017.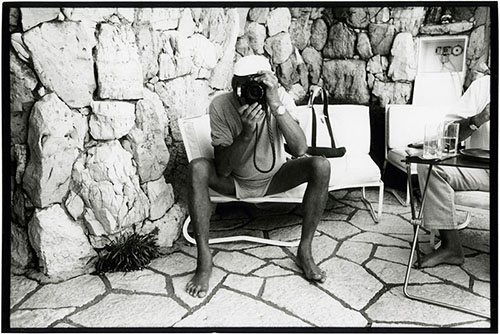 The overarching world of Pigozzi also comprises a fascination for technology and fashion, including a friendship with the late Steve Jobs, the creation of a menswear clothing line called "Limoland" in 2007, a conception of large body pillows with lifestyle brand Everybody by Iris Alonzo and Carolina Crespo, as well as the 2014 TV show "My friends call me Johnny," and 2016 collaboration with Juergen Teller and Dennis Freedman for "The Window" of Barneys New York.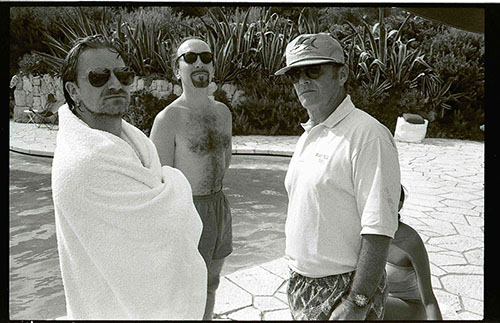 Galerie Gmurzynska St. Moritz
presents
Jean Pigozzi
"Pool Party in the Snow "
February 19 – March 26, 2017
Opening Reception
February 19, 2017, from 7 PM to 10 PM
In the presence of the artist